French and French-Printed Banknotes, their Artists and Issuing Banks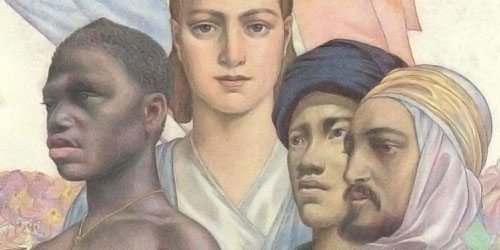 The banknotes designed by French artists and printed by Banque de France are in my opinion the most beautiful notes of the twentieth century. The subject matter, striking colors, and a wonderful quality of engraving and printing make them immediately recognizable. Not only were these notes printed for use in France, but they were also printed for the French community and other countries as well.
Displayed here is a collection of France proper, virtually all of which were designed by French artists and printed by the Bank of France.
There is also a collection of French inspired banknotes used in the greater French community. My use of the phrase "French inspired banknotes" on this site is intended to include notes printed in France, or notes designed by French artists.
I have a selection of banknotes for sale, please take a look and see if anything is of interest.
Enjoy viewing the site. Please note that the images and content of this site are not in the public domain and may not be copied.